"Kevin started the show laying down some funky syncopated rhythms on his acoustic guitar. He kept the energy up for the whole first set. The highlight of the show was when he played his mandolin. Mixing traditional phrases with his original improvisational style, a flurry of notes where projected throughout the room, displaying a mastery of the instrument. His lyrics are evocative and express an innocence that is suited to his vocal style."
~ Guy Langlois, cosmic Debris (Mar 04, 2007)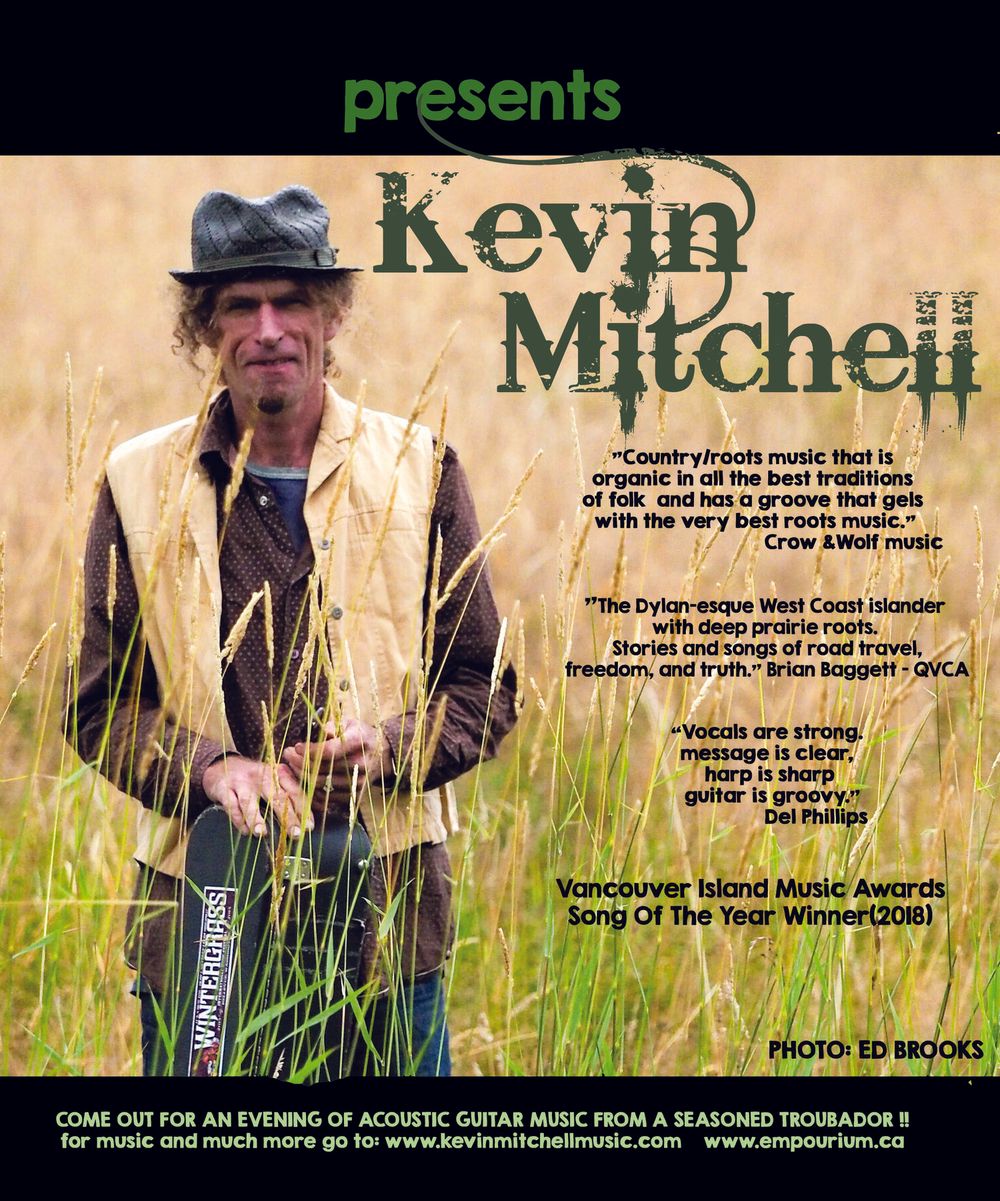 "Kevin Mitchell performs country/roots music that is organic in all the best traditions of folk and has a groove that gels with the very best roots rock of all North America. His music bears the influences of Bob Dylan, Leon Redbone, Waylon Jennings and other greats, yet is thoroughly original and masterfully played on guitar and mandolin. His songs bear the stamp of country and folk's plain and simple views of life, the universe and everything--"Buffalo" mourns the gradual passing of the song's namesake creature, "Same Old Train" takes a look at the shades of grey in between the black and white extremes of life, "On This Day" (which Mitchell wrote one Christmas morning) celebrates the present and the Zen imperative to "be here now", and the CD's title cut is a look at fleeting love and lust in a small-town dancehall. They don't come much more honest than this." 
~ Crow&Wolf Music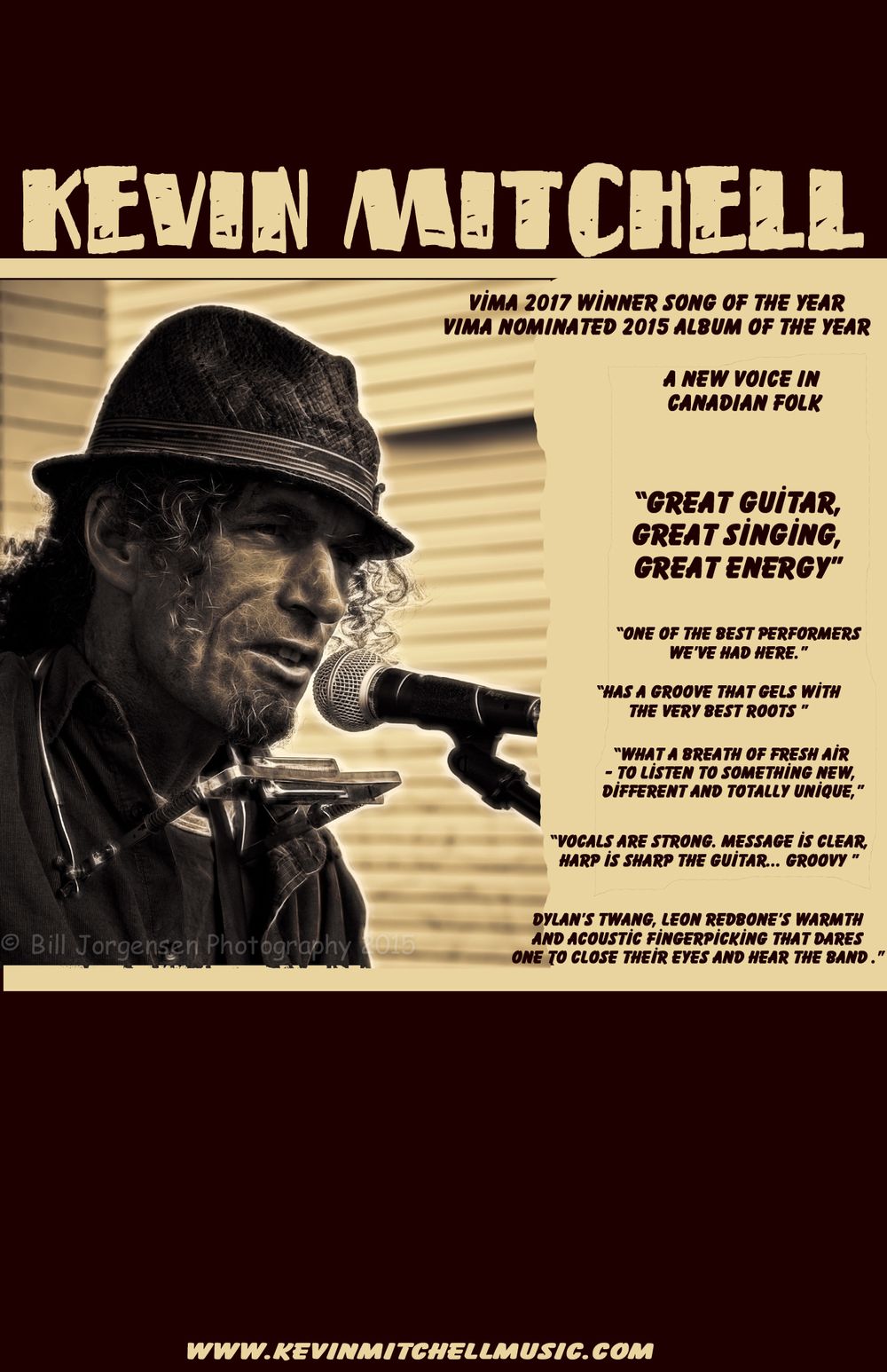 "Just finished listening to Hipbone CD, nice work all around! Loved the variety, recording sounds crisp while letting the deep end come through. Loved the mandolin Kevin, melts me. Vocals are strong. message is clear, harp is sharp and punchy, the guitar... groovy and strident. Couldn't finish doin the dish, kept dancin around the kitchen. I love Michelle's vocals- would love to hear even more Lyrics are sparse and enriching when they need to be, honestly deep and penetrating other times. My favourite dance piece: Allah. Great groove...an anthem man, dance to that for hours. My favourite song overall: Think Too Much. Brilliant piece, everything works here, a drifting groove, clean Kevin vocals, Michelle at her haunting best. Love it. " 
~ Del, Denman Rag (Jan 25, 2009)